Day 3:  Saturday

7:30 am – 9:00 pm: Wake up to your first cup of Cowboy Sock Coffee – Yup, you read it right. We love to do this traditional styled coffee with fresh, cotton socks – you will never like your paper filters again! Then the chase is on as we catch our horses with grain and a lot of humor. Breakfast flies by and soon we saddle up, and head out to Mason Ranch following the Old Cow Trail. At High Noon, we will stop wherever we are to have Lunch. Once we Roll into Mason, we will check the fence and move irrigation lines. Then those that are interested will join the Head Wrangler and ride to an old mining camp for antique bottle hunting. Others may stay at the camp with the Packer and relax. Upon return from bottle hunting, everyone will help make camp and have supper. The evening will conclude with a bonfire, guitar-picking hoedown and dance lessons.

Gold Country Horse Pack Trip Itinerary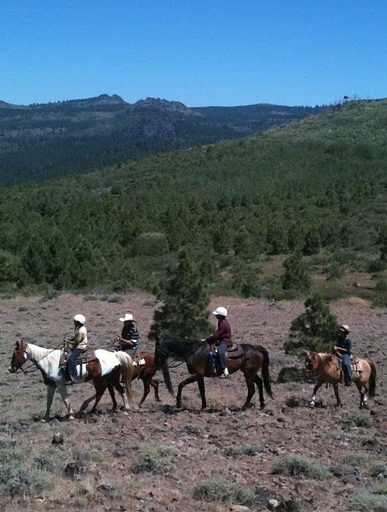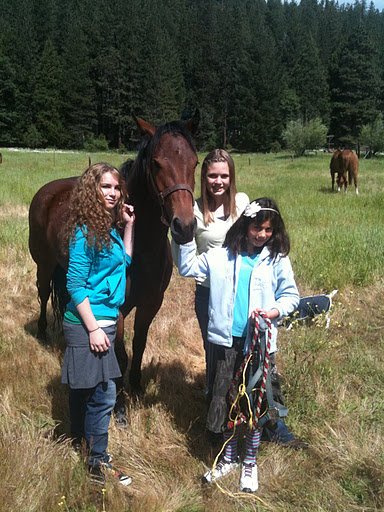 Day 4: Sunday

7:30 am – 4:30: Cowboy sock coffee, breakfast, break camp, catch horses and saddle up. Ride out to "Glory Be" gold mine. Along the way, ride through the remains of the Argentine Ghost town. Take a drink from the spring we call the "Fountain of Youth." End the trail at "William's Loop" – one of Plumas County's most famous railroad sites. Finally, smack the dust off your clothes and stomp your boots – you've made it home to the Stage Stop. Enjoy a wonderful shower and trade in your western gear for life in the city. Christina will marvel you with one last meal. For those a little sore in the saddle, we provide a massage from a local masseur!