This trip embraces the beautiful land of the Sierra Nevada's Gold Country; a rugged landscape of "V" shaped valleys, hidden pastures, black oaks and evergreen forests. Luscious vegetation, such as Indian Rhubarb, will enfold you along the way and Indian Paint Brush will surprise you. Unique animals to the area, such as rubber boas, martins and California ground squirrels, will add to the picturesque scenery. 

Moreover, all of this experience is intrinsically interwoven with the owner's personal family history. It is rare that an owner of an Outfitter company takes people on an adventure himself, but that is our goal: To provide you with a personal experience filled with the richness of history, landscape and time.  

Stephanie Jo was born and raised on the Ranch and has been riding horses since her very first Welsh pony - Little John - at the age of three.

Wrangler Josh is here for his second season.  He will show you the lay of the land and keep you on the safely on the trail!

Welcome to a Gold Country Adventure

Wrangler Terry was raised by Grandpa Joe in Quincy where he was taught every aspect of the family business: horse training, care and client wisdom.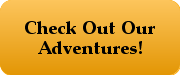 ​You will have a chance to build your horsemanship, gold mining and bottle hunting skills on 28,000 acres of private land.  You'll also enjoy favorite songs of the trail and true cowboy folk music.

This horse pack adventure relieves the old days by touching every aspect of your senses with the vibrancy and beauty of a world that still exists in the California Highlands.